The focus group at Rare Enterprises that was initiated into action at the time of the Winter Olympics earlier this year is now a more active feature in my scheme of things.
In order to cut through the hype and hullabaloo running around in our great country, I send out this bunch of people carefully assimilated purely to ascertain the truth in a bunch of marketing bullshit and present their findings to me just so that I can remind myself about that which I already know.
I gave the focus group their latest assignment, one that they worked on while I was celebrating my 50th birthday in Mauritius. Their task was to try and see if there is potential for the sport of FOOTBALL in India.
I mean I know there is but is it really upto that level that some people would have the other people believe? If there is I must find some way to invest in the sport of Football in India so I can make money. If there is no potential then I must find out how I can single handedly grow football in India to such a state where I can then make money from it.
So the focus group asked people about what is the most important football match this year. The World Cup Final between Spain and The Netherlands on Sunday and here are the results:
Q] Are you watching the Football World Cup Final between Spain and Holland?
A] Manoj Bhiwandi, local café owner, Kurukshetra, Haryana
"No! I'm busy Sunday night. See I have to go to the local sign maker because he has made a spelling mistake while making the signboard for my restaurant.
I told him to make the sign as HARD ROCK CAFÉ but that stupid shithead has made a spelling mistake and made it as HARD COCK CAFÉ!!!!!! Now all the customers think my restaurant is a brothel and keep asking the waitress "Chalti Kya?" **** I hate this sign maker**** grrrrr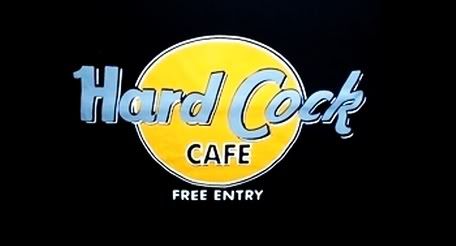 Q] Are you watching the Football World Cup Final between Spain and Holland?
A] Shabir Ahmad Wani, Kashmiri Separatist Leader Arrested for Inciting Violence, Brand Ambassador for Ambassador Cars
Are you stupid! Of course not!!!! See on Sunday night I will be busy discussing serious legalities with my lawyer because on Monday I have to file my bail application so I can get out of jail and supervise stone throwing in Kashmir.
I have been falsely accused by the way of asking people to martyr themselves by throwing stones and get fired back in return by the CRPF okay!!
Why would I first of all even want stone throwers to die??!! Who will throw stones then? Good stone throwers are so hard to find these days!!
In those audio tapes I was only negotiating the rates with stone throwing agencies. See they have presented me with a rate card that is very high!
So I was only asking them to reduce rates!! But as usual I have been misquoted by the media!!
Q] Are you watching the Football World Cup Final between Spain and Holland?
A ] Aftab Shivdasani, Unemployed Actor ,part time onion peeler at HARD COCK CAFÉ
Definitely Not OK!!! I have to concentrate on my career. I am going to learn how to dance properly in film songs by watching Sanjay Dutt's brilliant dancing in the song 'Aazma Luck Aazma' from Luck!!
Q] Are you watching the Football World Cup Final between Spain and Holland?
A ] Sharad Pawar, Indian Agriculture Minister,ICC Chief , Aspiring Bhajan Singer
What?! It's on Sunday night?? This is too much. I also have to watch 'Awakening With Brahmakumaris' on Aastha Channel and the weekly repeat telecast of 'Sasuraal Genda Phool' on Star Plus. Now I realize that I have to watch the Football World Cup also!!!!
This is just too much….Sob, Sob, Sob, Sob, Sob, Sob and More Sob!!!!!! I request the PM to reduce this burden, please!!
Q] Are you watching the Football World Cup Final between Spain and Holland?
A] Acharya Indu Prakash, Astrologer, Fat Bald Round Man, Distant Cousin Of Humpty Dumpty And Host Of Bhavishyavani , Weekdays 7 Am On India TV
FU*K YOU OK! FU*K YOU, FU*K YOU, FU*K YOU, FU*K YOU AND FU*CK YOU
FU*K YOU SOME MORE YOU BASTARD! You had to ask me that question didn't you huh?
You know I've been having a hard time ever since I lost to that big bag of tentacles, Bloody Paul The Octopus. I mean what has the world come to huh?
Since when did octopods start predicting the future? That's my damn job! I can tolerate anything OK, almost anything predicting the future! I mean my entire career I've endured parrots, monkeys, donkeys, dolphins, boiled eggs, coffee mugs, duck billed platypuses and even FU*KIN Starfish and Kangaroos OK!
But God dammit!! the Astrology Society is now allowing an octopus to predict the future! Are you FU*KIN kidding me!
And that Bastard Paul is yapping off ever since he predicted that Spain would beat Germany in the semi final while I said that Germany would win.
Paul is an asshole you hear! He is just way too arrogant. After he got the prediction for the semi final right that bundle of suckers sent me this image on my cell phone! Bastard just flipped me off!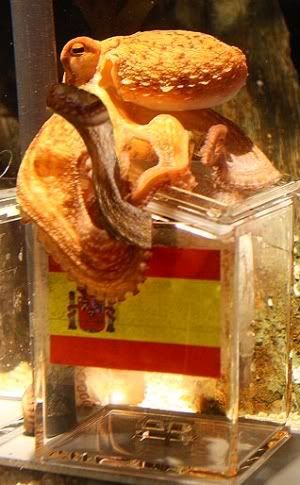 He just gave me the finger!!! That pompous little sea weed eating, filthy water dwelling moss hogger!
I only lost to him because I made one small error that too because the astrology software on my computer is wrong! Not me! I'm correct! It was the software's fault!
I had predicted that Spain would lose because Kirk Raashee was bad for them and Germany's Mesh Rashee was in a good position but the software screwed up! That's why I failed to notice that Vrishik Raashee had moved into the 3rd Mangal house for Spain which is why they won!!
Paul isn't even a real astrologer! He's a FAKE astrologer!
I'm challenging Paul to a steel cage match right now! I mean right now! Come on fish bag, you and me lets go!!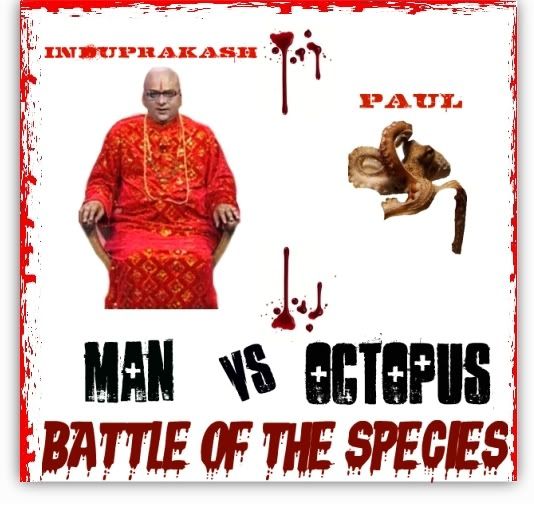 FU*K YOU PAUL**** YEAH! FU*K YOU!!
After reading these reports from my focus group I have only 1 thing to say.
I am the Greatest Football Player in the Universe.