So I'm at home Smoking Cigars. Suddenly a bunch of people show up at my doorstep and start annoying me.
-----------------------------------------------------------------------------------------------------------------------------------
Me: Oye, who the bloody hell are you fellows?
Unidentified Man: Hello Sirji, myself 86 year old former Andhra Pradesh Governor ND Tiwari. I have brought along some friends, we all want JUSTICE, we are desperate men in desperate times and only you can get us JUSTICE.
Me: What!!?
Tiwari (Formerly Unidentified Man): Yes Sir, please Sir, don't say no Sir, you are our only hope for Justice Sirji!!!
Me: I want you people out of my house now!!!!!TOPS Security Guards, smash these donkeys right now and Kung Fu their asses back to wherever the hell they came from…..
Unidentified Man #2 (Screaming and Pleading): No Sir, Please Sir, wait Sir, just give us 10 minutes of your precious time. We even bought a packet of Samosas for you Sir.
Me: Stupid Fellows, couldn't you have said that earlier!!!! You seem like good people because you have brought Samosas for me. OK….TOPS Security….stay put.
Now give me the Samosas and tell me why you're here.
Unidentified Man #2: Yes Sirji, thank you Sirji, you are great Sirji; please take the Samosas Sirji….
Me: Wait, who are you?
Unidentified Man #2: I'm unidentified man #2 Sirji but you can also call me SPS Rathore.
Me: Looks like I've heard your name somewhere before, say are you a Mutual Fund Manager?
Rathore: No Sirji, I'm a policeman and from the past few weeks the Indian Media has been running a 'Vicious Campaign' against me…..
Me: Oh yeah! Aren't you that molester guy…?
Tiwari: No Sir, see that's the problem, he is only an alleged molester. We are all here for this reason only; all of us are victims of the media's 'Malicious Campaign'. We're all innocent people who have been made into national villains for the sake of increasing TV TRP's by these so called News Channels.
For the past few weeks, in some way or the other, all of us have been slandered, humiliated, demonized and embarrassed in every TV Channel or News Publication there is.
We've been subjected to a constant barrage of We The People, The Big Fight, Face The Nation, Candlelight Marches, SMS This And SMS that, Alyque Padamsee +Mahesh Bhatt+ Prahlad Kakkar+ Suhel Seth Moralistic Panel Discussion and also Arnab Goswami's explosive stare constantly flickering, flashing and blinking eyes….brrrr……scary.
Rathore: That's why we have come to you because only you can save us from the evil tyranny of the media. Their devilish designs to torture us for the sake of instant viewer gratification and money and more TRP's Sirji.
Tiwari: Yes Rakesh Bhai, that's why we need Justice and only your super awesome sexy personality can get it for us. We request you to therefore get Justice for us.
Rathore: Yes Sirji, all of us here want Justice. This is Shashi Tharoor, that is Paneer, that is Chetan Bhagat that is Dinakaran, that is K Chandrashekar Rao and as we said earlier this is ND Tiwari and I am SPS Rathore.
Me: Hmmm……tell me your demands then.
Paneer: OK I'll start…
Me: Wait, What did you say your name was again?
Paneer: My name is Paneer Saar
Me: What!!? Paneer as in the food item…..
Paneer: Yes Saar but only pronunciation Saar…full name actually ….. MRK Paneerselvam. Myself, Hon-Her-Able Health Minister, Tamil Nadu State, sitting MLA from ward number 65, Kurinjipadi Constituency, Cuddalore District from Dravida Munnetra Kazhagam or DMK Party under leadership of Hon-Her-Able Doctor Kalaignar Saar. For Pet Name, people call me Paneer…. Saar!
Me: I know you, you were the guy who sat by and did nothing when Sub Inspector Vetrivelu was killed, the News Channels said you and your other Minister friend didn't even get out of the car, why do you want Justice?

Paneer: See Saar that is why I want Justice, I did not quote anything but even that was 'MISQUOTED BY THE MEDIA'. It is attempt to sabotage my political career. The media is under influence of Amma Jayalalithaa.
Me: But it seems pretty clear cut to me. You didn't get out of your car while the poor cop bled to his death…
PANEER: SAAR….THAT'S WHAT I'M SAYING….MEDIA NOT GIVING ME CHANCE TO EXPLAIN…..MY POINT OF VIEW NOT HEARD SAAR…..
See Saar I did not get out of the car because it was afternoon, full sunlight coming down. Both us ministers had just eaten heavy lunch at NAGARJUNA THAMBI PLATE MEALS RESTAURANT.
What to do Saar, very tasty food, couldn't control. Unlimited servings also!!!!
My stomach was fully full Saar….everything so nice. I ATE PAYASAM, SPICY FISH CURRY, CHICKEN CHETTINAD 65 WITH PERUMAL SERVING,FANTASTIC VATHA KOLUMBA AND TAIR SADAM SAAR ….MMMMM…..YUM…..
Me: ****WTF, YOU ATE WET COMBS AND A TYRE SADHU!!!!!! ARE YOU A BLOODY CANNIBAL, GET OUT OF MY HOUSE, I'M CALLING THE COPS RIGHT NOW….BLOODY CANNIBAL….EATING SADHUS WITH TYRES…YOU'RE SICK….DISGUSTING…..YUCK*****
Paneer: No,No,No!see Saar ……not WET COMBS……it's VATHA KOLUMBA….special curry and I said TAIR SADAM meaning Curd Rice not TYRE SADHU…please excuse Saar ….my mistake
Me: Phew….I'm relieved….so why did you not get out of the car?
Paneer: That's what Saar, I was full Saar .My stomach was OVERLOAD…..BANDWIDTH EXCEEDED…..so I could not move only. If I had even tried to get out of the car my tummy would have exploding.
Afterall I Am Health Minister So I Was Looking After My Own Health. Simple Living, High Thinking Saar! Like Dr.Kalaignar Favorite, Hon-Her-Able Telecom Minister Spectrum Raja Sayings Sir !!!!
Even if I had moved an inch…I would have produced GAS from backside and global warming is big problem Saar as you know. Even little GAS can increase temperature and polar ice caps will melt so keeping that in mind I did not move….because pollution I don't want increase…
As it is our Prime Minister said at Copenhagen Summit that in interest of global warming, we have to reduce emissions. That's why Saar in the interest of humanity I decided not to get out of the car to control my emissions….unfortunately that Policeman died….but don't worry Saar, I already promised 50,000 rupees compensation to his family…..so problem should be solved….instead media is accusing me of being a bad person.
THAT'S WHY I WANT JUSTICE,
JUSTICE FOR PANEERSELVAM.
Chetan Bhagat: Even I want Justice. I wrote this book called Five Point Someone and then Vidhu Chopra made a movie out of it called '3 Idiots' but he never credited me or my book which made 3 Idiots possible.
If it weren't for me Aamir Khan, Sharman Joshi and Madhavan wouldn't have even been able to rub their plastic buttocks in front of the country.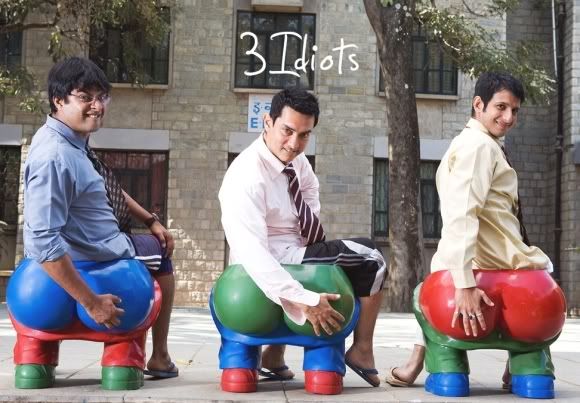 I WANT PROPER CREDIT.PROPER JUSTICE.

JUSTICE FOR CHETAN.
What if this sets a precedent, what if someone makes a film out of my new book '2 States' and doesn't credit me.
Chandrasekhar Rao (KCR): In fact I credit Chetan right now. His book 2 States inspired me to demand a separate state of Telengana and divide Andhra Pradesh into 2 states.
And the government even agreed to create Telengana but now they've backtracked. My entire hunger strike went to waste.
For 11 days I did not eat, then Chidambaram said they will create Telengana. I was so happy when I heard this. I started crying not only because I got Telengana but also because I could eat after 11 days.
It seemed as if my business model of 'DO HUNGER STRIKE- GET FREE STATE' had succeeded.
As I came out of the hospital on a wheelchair, I could only think Telengana, Telengana….
But now I realize that the government lied to me. I feel so sad and betrayed. I want JUSTICE.
JUSTICE FOR K CHANDRASHEKAR RAO,

JUSTICE FOR KCR.
Me: What the hell is that on your face?
KCR: What, where Sir?
Me: There right there, in the middle above your mouth.
KCR: What this, this is my nose….
Me: WHOA, it's so huge, humungous. Why don't you just create Telengana from that? I bet everyone who wants Telengana can live in that big thing of yours you call a nose.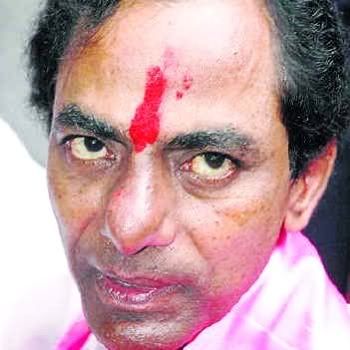 Paneer: Ha, Ha, Ha, Ha, Ha! Super Saar, what a joke!! You are funny man, Saar. If you ever come Chennai please stay my house Saar! It will be pleasure!!
Me: Eh! Don't call me funny!
Paneer: OK Saar, sorry!
Tharoor: What about my Justice, Sir?
Me: Say It….
Tharoor: What Sir?
Me: Say It, It's Funny!
Tharoor: Please Sir I don't want to….
Me: Just once!
Tharoor: OK just for you then….CATTLE CLASS
Me: HA! HA! That's the one.
Tharoor: I don't mind saying it for you but every time I say something or tweet something, the media harasses me.
Me: It's the Five Star Hotel Thing, Austerity Drive, Cattle Class, Visa Policy and more recently Nehru Foreign Policy.
WHY CAN'T THESE PEOPLE JUST LEAVE ME ALONE?
I WANT JUSTICE.JUSTICE FOR THAROOR.
Tiwari: Eh Tharoor! wait first, seniority must be respected. First Justice for me then Justice for you.
Me: What's your problem? Were you also misquoted by the media?
Tiwari: WORSE, MY PUBLIC IMAGE HAS BEEN DEGRADED. I'VE BEEN CONVERTED FROM AN HONEST POLITICIAN, A GREAT GOVERNOR TO AN 86 YEAR OLD PORN STAR WITH A STAGGERING LIBIDO.
Me: Of course!I remember, you were being pleasured intimately by three women and caught on tape…..
Tiwari: That's the problem, once again it's the media, they're jealous of me. All of the TV News Channel fellows want to become Governor of Andhra Pradesh, that's why they're trying to humiliate me.
Me: But they said you were caught with three Call Girls…..
Tiwari: I'm being framed by the media. Let me explain. I was at Raj Bhavan one evening & three girls came up to me requesting my autograph because I'm a role model and they all want to be Governors of their own states one day.
Now I was sitting inside. Having never met them before. I did not know their names. So I simply called out to them and said 'GIRLS, GIRLS'.
Now a journalist outside heard me and immediately reported on the TV that I was engaging with CALL GIRLS.
But in truth I was simply CALLing a bunch of GIRLS as GIRLS.I mean I can't CALL GIRLS as boys?!!!!! So I CALLed the GIRLS as GIRLS and since then I've been misinterpreted as being an 86 year old who met CALL GIRLS.
I was only CALLing Girls as Girls. Definitely not engaging with CALL GIRLS.
Me: But what about the photos?
Tiwari: Definitely doctored .Anyone can show anyone else in a compromising position with anyone else.Someone told me that The guy who makes pictures for the Secret Journal of Rakesh Jhunjhunwala does it all the time.

The media can simply add 'Special Effects' and make it such that I'm engaging in sexual acts. Then they can add a headline to mean whatever they want .
I mean I'm 86 years old. How can I even have the power…..even with MUSLI POWER EXTRA….INDIAN HERBAL APHRODISIAC?
I'm simply too old.
But more than the media it's been the internet which has been crueler to me. There are websites selling my alleged Sex Tape. I know that Paris Hilton made a sex tape called 'One Night In Paris'.
But to suggest that I made a sex tape, had a foursome with three CALL GIRLS is preposterous.
REALLY, SOME PORN SITES ARE EVEN SELLING A SEX TAPE IN MY NAME CALLED:
'GOVERNOR: ONE NIGHT IN TIWARI'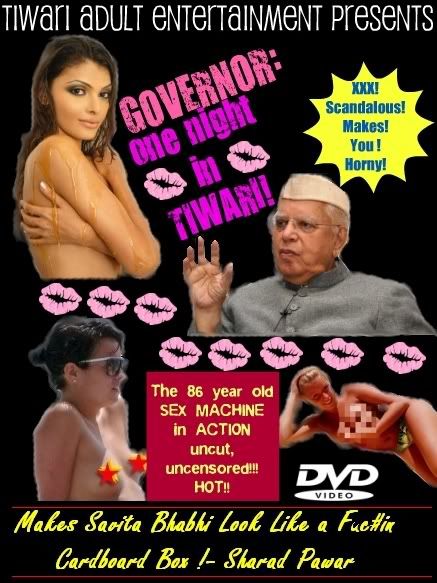 Do you want to see an MMS Preview of my Sex Tape?
Me: NO, NO, NO, NO…..OH HELL NO….NO WAY!
Tiwari: That's why Sir I want Justice. I'm getting offers to act in porno films. Just 2 days ago a blue film producer met me and said that he wants to partner me in setting up my own company of adult themed entertainment called TIWARI ADULT ENTERTAINMENT or TAE.
It sounded catchy but I declined because of my principles.
I WANT JUSTICE AGAINST THE MEDIA.
JUSTICE FOR TIWARI.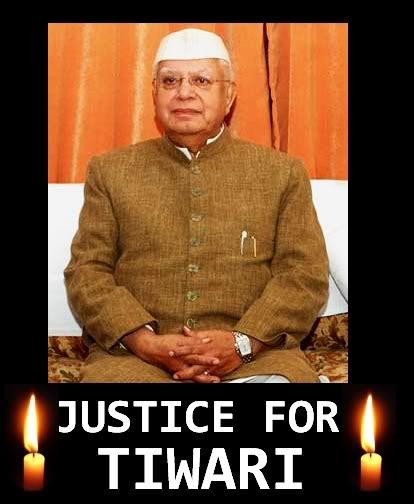 Rathore: The same blue film producer wanted me to perform in my own porno film under the TAE brand titled 'THE MOLESTER'.
Me: THE MOLESTER……REALLY...LAME DUDE……EPIC FAIL
Rathore: Yes, He even wanted to add the caption 'Inspired By A True Story'.
Tiwari: And that's the thing Sirji, he did not molest Ruchika Girhotra. He only allegedly molested her. In fact he'd have acted in the movie had it been called 'The Alleged Molester'.
Rathore: I'm a victim of the media's prejudice. I didn't molest Ruchika, nor did I kill her.
My lawyer wife Abha says Ruchika died because of Bad Parenting. They didn't feed her enough Dabur Chywanprash. Had they fed her even two spoons everyday, her immunity would have been strong and her body would have withstood the attack of the poison she took to kill herself.
I will prove in court that Dabur or Himani Sona Chandi Chywanprash boosts the strength of internal organs hence repelling any Poisons. Now approved by Shah Rukh Khan.
So Sir, the media should stop concentrating on JUSTICE FOR RUCHIKA.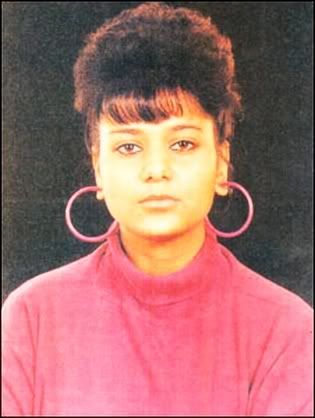 AND START FOCUSING ON JUSTICE FOR RATHORE.
Me: OK, I think …..I have a solution.
DINAKARAN: WAIT, WAIT, WAIT, WAIT !!! SIRJI! PLEASE DON'T FORGET ABOUT ME.
I'm the Chief Justice of the Karnataka High Court and was due for promotion to become a Supreme Court Judge.
But the media screwed me and ran a 'Negative Campaign' against me. I therefore request the great ROCKY J to stand up for Justice!!
I WANTED JUSTICE FOR DINAKARAN.
BUT SINCE I AM CHIEF JUSTICE DINAKARAN, I HAVE TO USE MY OFFICIAL TITLE.
SO PLEASE, I WANT JUSTICE FOR JUSTICE.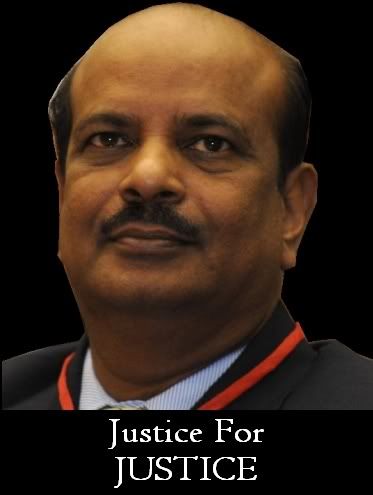 Chetan Bhagat: WHOA DUDE, THAT WAS BRILLIANT! You're a Chief Justice and you want Justice. That's the title of my next book right there. JUSTICE FOR JUSTICE.
Tharoor: Now Rakesh Sir, Please tell us how we can all get Justice? Please!!!!
Me: You all want JUSTICE….. Right.
EVERYONE (IN CHORUS): YES SIR!!!!!
Me: OK then all of you buy Whirlpool Fridge.
Paneer: What, I don't think we understand!!! Saar, if you will kindly explain.
Me: Whirlpool Fridge has micro compressor technology made in Taiwan. It can convert water into ICE in two minutes flat.
And since all of you want Just Ice, buy Whirlpool Fridge.
There you go, problem solved. Buy Whirlpool Fridge get Just Ice.
Now get out of my house**** TOPS Security, get rid of these guys.

JUST ICE BABY! ICE ICE BABY!