Special Correspondent Trilochan Deshpande|Jhunjhunwala News Network
19th May, 2010
[Mumbai]Canadian person and Teen Music Idol Justin Bieber could face a lot of trouble if he is to enter India.
Sources say that the sixteen year old international pop music sensation is likely to be arrested by the Special Task Force of the Mumbai Crime Branch for allegedly violating the Indian Constitution and several provisions of the Indian Penal Code or the IPC.
The J Times has also learnt from reliable sources that Justice P.N Gaitonde of the Mumbai Sessions Court has in fact issued an arrest warrant under the request of the Mumbai Police for Bieber's arrest.
Mumbai Police Commissioner D.Sivanandan also held talks last night with senior officials of the Ministry of External Affairs so that the issue of extraditing Bieber is taken up with the Canadian government. The MEA is also likely to press the Interpol to issue a Red Corner notice against Bieber and ask for his immediate arrest by international law enforcement agencies.
Bieber, recently in the news for being a daily number one trending topic on social networking site twitter has millions of fans worldwide, many of whom are pre teen, teen and post teen girls.
The subject of controversy for Bieber has been his new music single from his latest album 'My World 2.0'.The single titled 'BABY' sung by Bieber in collaboration with international hip-hop artist Christopher Bridges better known by his stage name 'Ludacris' has been deemed to be too racy, derogatory and containing inflammatory remarks capable of causing communal tension across India.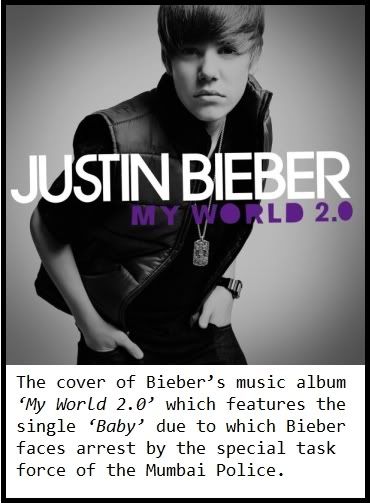 Commenting on the issue Senior Inspector Tukaram Bhatavdekar of the Lokhandvala Police Station who is also part of the Special Task Force investigating Bieber said "This Justin BARBER ,He Is Doing Too Much Baby . Saalaa Na Cha Haraam Khor,Shaan Patti Karath ,Does He Not Know Population Of India? Eh! He Is Encouraging People To Have More And More Babies By Singing Baby! Kutricha Salaa Mai Ke."

"I Have Personally Counted In His Music Video Where The Justin Barber Has Said Baby 219 Times In three Minutes. How Much Baby He Wants? How Can India With More Than One Billion Population Afford To Have More Babies? Kya Justin Barber Ka Baap Salaa Sab Baby Ka Kharcha Paani Karega?"
Noted Economist and Renowned Ad Film Maker Prahlad Kakkar said "India Does Not Have The Economic Resources To Feed New Born Babies Especially At The Rate At Which Justin Bieber Is Asking Couples To Have Babies. Therefore He Must Be Arrested Because He Has Hurt Indian Sentiments."
Further commenting on the issue Inspector Bhatavdekar said "I Have Also Listened In The Video Where The Justin Barber Has Said 'O Baby'. Full Department Has Heard Him Say 'O Baby'.At First We Thought What This 'O Baby' Is.Then We Realized He Is Doing Pronounciation Error. Justin Barber Should Actually Say 'A Baby' But He Is Saying 'O Baby'. This Shows He Is Not Educated Boy. It Means His Parents Have Not Given Him Proper Education That Is Why He Is Saying 'O Baby' Instead Of 'A Baby'."
The issue has also raised a storm abroad. Popular Google Wave extension Unawave which was planning to sign Bieber to endorse Unawave when it debuts at the Google Developers Conference on May 19th has canceled the decision to sign Bieber. A statement from the company said "Due To The Tension Mr.Bieber's Video Has Caused In India Which Unawave Views As An Important Marketplace, The Decision To Drop Justin As A Brand Ambassador Has Been Taken With Immediate Effect."
Political reactions have been flowing in thick and fast .Nearly all political parties have spoken out for the arrest of Justin Bieber thus cutting across party lines in a rare show of solidarity.
Maharashtra State Deputy Chief Minister and NCP member Chhagan Bhujbal said "Justin BEERBAR Is A Dangerous Criminal.NCP Will Do Its Best To Get Him Arrested. We Have Already Promised In Election Manifesto That We Will Cut Down The Number Of Beer Bars Across Maharashtra. Arresting Justin Beerbar Will Not Only Reduce Baby Population In India But Also Promote Closing Of Illegal Beer Bars Across The State. Jai Maharashtra!"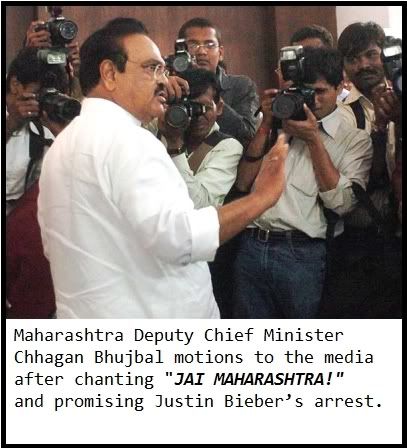 Also commenting on the issue is Congress MP and National Commission For Women(NCW) Chairperson, Girija Vyas who termed the warrant for Bieber's arrest as a "Liberating Move" for women and a "Positive Step For Birth Control And Prevention Of AIDS". Dr.Vyas said " Justin PIPER Is A Typical Example Of Male Chauvinist Thinking .It Is Not Possible For Women To Humanly Produce So Many Babies As Justin Piper Wants In His Song Because Woman's Uterus Has Limited Capacity. It Is A Human Organ Afterall Not A Baby Making Machine. I Congratulate The Mumbai Police In Making Swift Progress To Arrest Justin Piper."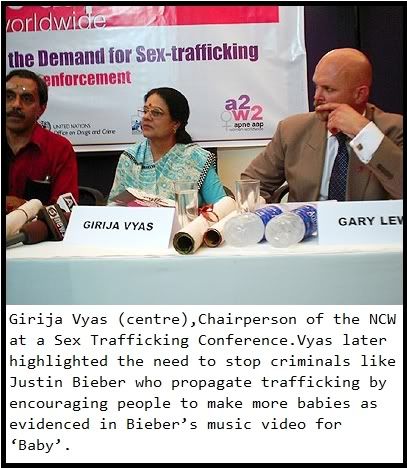 In fact the subsidiary arm of the Women's Commission known as the Women's Association Of India has awarded its 'Man Of The Year' award to Inspector Bhatavdekar who will be facilitated by Maharashtra CM Ashok Chavan at a grand function with a trophy and a cash prize of Rupees 10,000.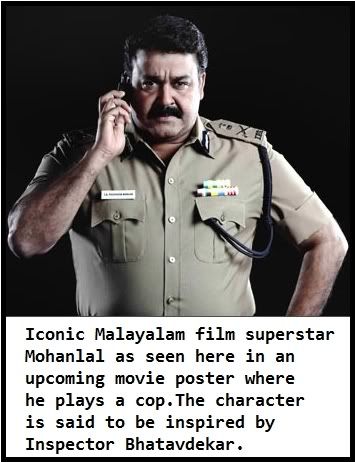 Upon being congratulated for winning the Women's Association Of India 'Man Of The Year' award Inspector Bhatavdekar said "Award Is Not Important.What Is Important Is To Catch The Criminals Who Break The Law.Mumbai Police Will Definitely Arrest The Justin Barber."
Ram Das Kadam of the Shiv Sena addressed media persons outside Shiv Sena Party Headquarters where he said "JUSTICE BIEBER Should Be Investigated Thoroughly.CBI Should Investigate His Finances, In Any Case Till There Is Proper Probe Shiv Sena Will Protest Justice Bieber's Elevation As Judge In Honorable High Court Of Maharashtra." Upon being corrected by media persons that they had asked him about Justin Bieber and not JUSTICE Bieber ,Kadam proceeded to say that he was "Misquoted" and "Quoted Out Of Context By The Media" .He also called for the Chief Minister's Resignation saying that it was the Congress-NCP policies in Maharashtra that had resulted in an overwhelming increase in the baby population.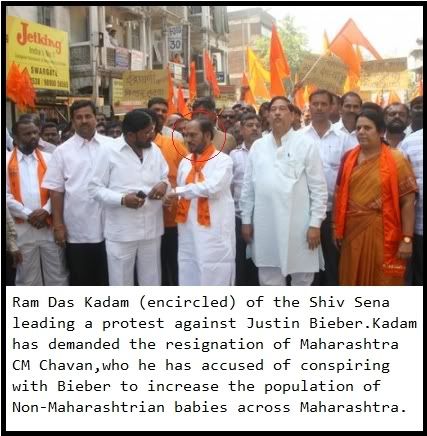 But the last word on the matter once again belonged to Inspector Bhatavdekar who roared confidently "We Also Have The Information That Justin Barber Is A Terrorist And Is Related To David Headley". Declining to further comment on the issue Inspector Bhatavdekar said "If Needed We Will Do Encounter On The Justin Barber. He Cannot Escape From Mumbai Police. Choothiya Gandus Like Justin Barber Who Want To Do Babies Will Not Be Spared. We Have Increased Security Along The Border So That We Can Arrest Him The Moment He Is Seen."
We Salute Inspector Bhatavdekar! Jai Hind!