The following letters were sent out by Mukesh and Anil Ambani respectively after the RIL vs RNRL case verdict was pronounced by The Supreme Court.
---------------------------------------------------------------------------------------------------------------------------------------
---------------------------------------------------------------------------------------------------------------------------------------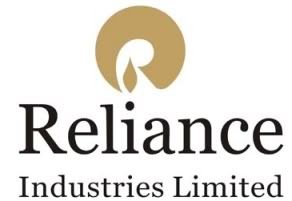 Dear Shareholders Of RIL,
My name is Mukesh Ambani and I have won. The GAS is mine.

That's right, the GAS is mine.
Generations will come and speak of the way I clobbered my younger brother's puny ass in the Supreme Court. I am a true businessman for I have managed to grab victory from the jaws of defeat. Two times before in the Mumbai Civil Court and the Bombay High Court my brother won the right to Gas.
But when it mattered the most he lost. I love the Supreme Court. They have given me the gas and I shall now enjoy every single day with MY gas.
Technically the Court also said the gas belongs to the people of India. So if you are a person from India, then you are welcome to my home where I will show you the gas.

YOU CAN PRAISE THE GAS, HUG THE GAS, HIGH-FIVE THE GAS, KISS THE GAS, SING A DUET WITH THE GAS, SMELL THE GAS, FEEL THE GAS, BOW DOWN BEFORE THE GAS, TAKE PHOTOS OF THE GAS, MAKE A FILM ABOUT THE GAS AND IF YOU BRING A SET OF WATER COLORS AND A CANVAS I WILL ALLOW YOU TO ALSO PAINT THE GAS.
My wife Nita will also serve you tea. You will also be given a team photograph of my IPL team, the Mumbai Indians.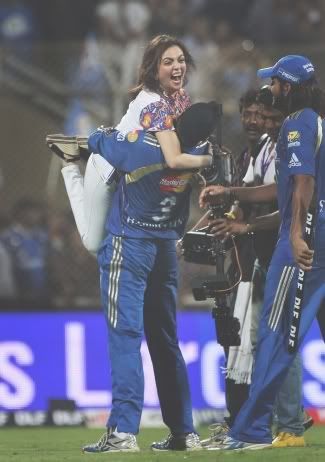 If you want to take the gas home then you will have to buy the gas. I know the Court said the gas belongs to the Indian people but the Court also dictated the price of the gas to be 4.20 mm/Btu so I have to follow the Court's ruling.
I cannot give you the gas for free but if you bring Four Dollars and Twenty Cents then I will happily gift wrap one Millimeter British Thermal Unit of Gas for you. You can then enjoy the Gas and the wonders that it can do.
As For My Brother Anil,I Refuse To Give Him Any Gas. The Only Gas He's Going To Get Is From My Ass.
Most importantly, there is one man I have to thank for making this verdict possible in my favor.
He is the man responsible for the Supreme Court overturning the High Court's verdict and awarding me the gas. He is the grandmaster who controls the Supreme Court Judges who delivered the verdict in favor of my company.
He is so awesome that his presence was felt in the markets the moment the gas verdict came in; he moved so fast and created such havoc for Anil that his company RNRL lost more than 22% of its market value .This was the ultimate punishment for my little brother.
I bow down to the grandmaster on behalf of everyone at Reliance Industries. Thank You Great One for letting me keep the gas. Thank you for teaching my brother a lesson and thank you for puppeteering the Supreme Court Judges to pronounce the verdict in my favor.
The gas could never have been mine without you . From the bottom of my heart I thank you again,O Mighty, Omnipotent One.

Thank You KESHRA WALANUJHNUJH!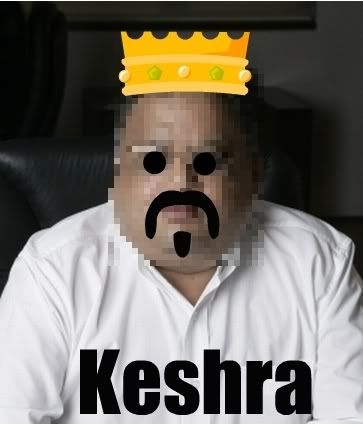 Partytime with my gas now. Everybody bring your gas and dance with me as I dance my ASS off to the super awesome song featuring URMILA & FARDEEN KHAN!!! KAMBAKHT ISHQ - THE REMIX!!

Thanks KESHRA!
THE GAS IS MINE!!!! SUCK IT ANIL!
Gas Haver,
Mukesh Ambani.
---------------------------------------------------------------------------------------------------------------------------------------
---------------------------------------------------------------------------------------------------------------------------------------

Dear Shareholders Of RNRL,
It is with deep sadness that I write this letter to you today. The gas that you and I both love so much has been given by the Supreme Court to my evil elder brother Mukesh.
Ever since I was a young boy, I dreamt that I would one day be able to play with my own gas and share its wonderful properties with you dear shareholders but sadly my friends the Supreme Court has liquefied our gaseous dreams.
While I do blame my brother and the Supreme Court for this unjust decision I blame a force far greater for all of my misery.
I blame GOD.
I now realize that GOD hates me – Anil Ambani.
GOD never wanted me to have the Gas in the first place which is why he played with me. Awarding it to me in the High Court and taking it away in the Supreme Court. This is exactly how GOD works and GOD has screwed me.
O GOD! Why do you hate me Anil Ambani?
In the past one year I have made an infinite amount of trips to Mata Vaishno Devi Temple and Lord Venkateshwara Temple In Tirupati. All I ever prayed for in front of Devi Maa and Lord Balaji was for The Gas.I even donated Crores of rupees ,Gold and diamonds to Lord Venkateshwara.
All I asked in return was Gas. I gave GOD Gold and asked for Gas but instead GOD took Gold from me and gave me nothing back in return.
GOD is cruel, unkind and unfair to me.
I feel so cheated. Dear GOD Balaji – you have used my Gold to make Gold armor for yourself which your priests at Tirupati polish for you and decorate with flowers.
I gave you that Gold so that you could give me Gas in return. Instead you gave it to my brother and now made me pay more for the Gas.
Therefore dear GOD Balaji – please return all the Gold I gave you at once.

NO Gas, No Gold.That's The Rule.
When Mukesh and I first started fighting for the gas. It was like the Mahabharata. The two of us were like Duryodhan and Yudhishtir.
At the start of the war we both sought advice from Keshra Walanujhnujh who is like Krishna.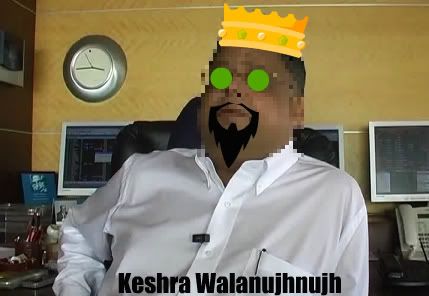 Keshra said that he would offer equal advice to both of us and favor both brothers equally. Mukesh followed Keshra's advice and has now won the case.
I on the other hand being pompous and arrogant disregarded his advice .I now regret not listening to Keshra.
In all my humility I apologize to the shareholders of RNRL and especially to Keshra Walanujhnujh because I have not had the intelligence to do what he said.
At the very beginning Keshra had told me that if I was to win the case then I must hire the correct lawyer to fight for me.
Being an asshole- I hired Ram Jethmalani.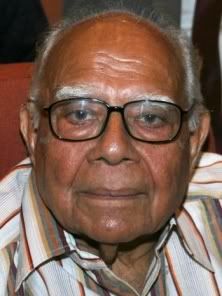 But His Greatness Keshra had told me to hire this guy: Ujjwal Nikam.
Keshra told me that Nikam was the only lawyer who could get me my Gas. I didn't listen. Nikam went on to fight the 26/11 case and has now gotten Kasab the death sentence.
I on the other hand am left with Jethmalani,no gas(even though Jethmalani farts a lot) and a ton of grief.
Because I did not hire Nikam I feel like a Nikam-ma.I will now drown myself in listening to the EPIC SONG Nikamma from the film 'Kya Dil Ne Kaha' to find some solace. The sight of Tusshar Kapoor prancing around like a little squirrel will make me happier. Please join me in singing and dancing to Nikamma as we remember my folly in not hiring Nikam.

While I lie in grief on one side, I am filled with hope on the other.
This is a huge country. Sooner or later something of value like Gas is sure to be found. Being businessmen both Mukesh and I will want it.
Therefore I am hopeful because I know that there will always be opportunities in future also to fight with my brother Mukesh.
I proceed to quote a couple of lines from my good friend Pritish Nandy's new book of poems titled 'AGAIN' which will release later this month.
"THE NEXT TIME I AM GOING TO KICK MY BROTHER'S ASS
EVEN HARDER BECAUSE THIS TIME I HAVE LOST THE GAS"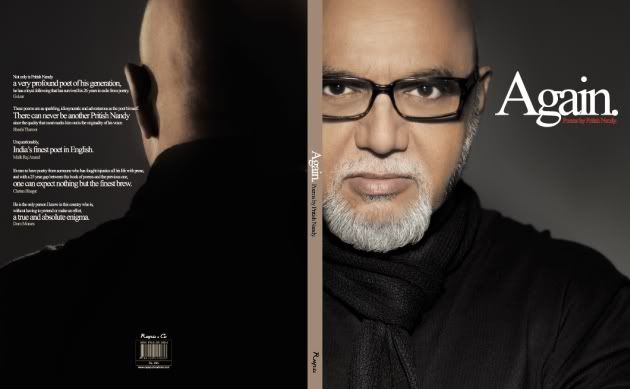 Never AGAIN will I make the mistake of not listening to Krishna Keshra.
Keshra – Please Forgive Me.
Anil Ambani.
P.S : God Still Hates Me.
-------------------------------------------------------------------------------------------------
-------------------------------------------------------------------------------------------------