The following is a conversation between My Great Self, The Common Man and Suresh Kalmadi and Oh Yeah! It's about the Commonwealth Games (CWG) among other things.
---------------------------------------------------------------------------------------------------

Common Man: Hello Sir! I have come to meet you, how are you great Sir?!
Me: Eh! It's you The Common Man, what are you doing here Common Man? Shouldn't you be doing common things like paying Income Tax and being stuck in traffic?
Common Man: Sir! You are Great Sir. You are so Great. Not only are you great but you're also considerate and kind because you know what common people go through. In addition to income tax and being mangled in traffic I also do other fun stuff like standing in Q's to buy film tickets and running out of water to manage daily chores!!
Me: Wow! Sounds like fun, being a Common Man must be awesome!
Common Man: Yes Sir definitely! Being a common man in India is indeed a very delightful, pleasure filled experience!!
Me: So common man, tell me why you're here. Are you here to admire my dashing good looks? Do you want stock tips from me?
Common Man: Sir I always admire your good looks. The weighted average of your sexiness far exceeds the sum total 10,000 day sexiness moving average of George Clooney + Brad Pitt + every other man ….combined.
The way your sexiness reflects of your fantastically gorgeous 6 Pack Flab Beer Belly is a testament to the fact that God himself crafted you out of the choicest essence of sexiness that he himself beholds.
Sir your sexiness is divine.
When women think of you, the very thought of your gorgeous body sends them into multiple orgasms.
Sir you are so sexy that the makers of Axe Deo Spray make their fragrance out of your strong Musk Sir. They wait for you to emit your sexy pheromones Sir, which they collect, condense and distill into that potently raw intoxicating fragrance chicks go absolutely crazy over!
Me: The fact that you have very briefly described my infinite sexiness has pleased me. I have therefore decided that I shall give you the honor of letting you talk to me for a little while longer.
Common Man: Sir! You are truly great Sir! I am speechless Sir, let me give you a Standing Ovation right now Sir….Sir! AAP MAHAN HAIN!
Me: Now tell me why you are here Common Man
Common Man: Sir Can I sit down Sir? I got up to give you a standing ovation.
Me: No, you may continue to stand for some more time. I want the standing ovation to be longer.
Common Man: Sir! It is my pleasure Sir! In fact I am willing to STAND OUTSIDE your house .That way I can give you an OUTSTANDING OVATION!!
Me: Eh! If you stand outside my house you will get hit by a bus and then you might die. Do you have LIC Life Insurance Policy?
Common Man: Sir! I am breathless. You worry about the life of someone common like me also. I am indeed a blessed common man. I will first tell you my problem Sir, then I will get an LIC Life Insurance Policy, after that I will stand outside your house to give you an outstanding ovation .Then I will get hit by a bus and die happily because after having met you my life is complete Sir!
Me: We'll deal with your standing ovation later, now sit down and tell me why you've come here. I like you common man. Your commoner mentality interests me.
Common Man: Sir being common is great Sir, but of late I have been burdened.
Burdened by the incessant rise in food prices. Inflation and much much more.
Worst of all the fact is when I'm in the National Capital Delhi I only see potholes. Well actually the potholes were already there but now there are potholes within potholes. Cracked roads. Dug up pavements. Dirt and mud everywhere. Traffic jams…..it's become a nightmare
All because of these stupid Commonwealth Games. I hate these damn Commonwealth games!! Grrrrr*

Sir, as the common man I humbly implore you to do something about these Commonwealth games please! There's WAY TOO MUCH noise, chaos and corruption all in the name of sport.

COMMON MAN KE LIYE COMMONWEALTH GAMES BACCHAYE SIR!
Me: Hmmm, looks like I have to use the Shiny Red Button Again!
Common Man : Oh Shit! You mean the magic red button that summons people in front of you whenever you press it.
Me: Exactly, like when I summoned Lalit Modi who did the monkey dance for me.
Common Man: But who will you summon now Sir?
Me: The one man who is the ultimate expert on the CWG, the distinguished gentleman Suresh Kalmadi!
[RED BUTTON PRESSED, SURESH KALMADI APPEARS]
Kalmadi: Yo! Yo! Yo! Kalmadi in da house! Whaddup gangstas?
Rakesh Sir! How are you? What's up?
Me: What's up? Many things are up . Share price of Tata Motors is up, ITC is also up and of course State Bank of India is also up.
Common Man: Rakesh Sir, by 'What's Up?' he meant your General Well Being…
Me: I know what he meant you fool! I was answering the question from an extremely literal standpoint.
Common Man: Sir, I know I've said this before but I'll say it again – you are greatness personified! It takes a great man to answer questions at a literal level. It is a pleasure to even be scolded by you Sir!
Me: Kalmadi do you know this fellow? He is the common man. He has problems with the way you're organizing the CWG. Why are the projects and stadiums not yet completed? You do realize there are less than 50 days for the games to begin …..Right?
Kalmadi: Sir, I know this common man too well. This common man is the biggest obstacle in India hosting a successful Commonwealth games. It's all his fault! He's always complaining that the stadiums are not ready, that the roads are dug up, that there's debris on the streets…..
He never looks at things from my point of view. Sob* Sob*
Common Man: Asshole! So what you want me to just grin and bear all the stunts you're pulling in the name of the CWG? Huh? You've turned Delhi into a bloody excavation site! And the stadiums are still not ready.
Kalmadi: See Rakesh Sir. Always complaining. This common man disgusts me. Why can't he just let me organize a decent CWG?
If it weren't for me even these half built stadiums would not be ready. All these sites would be empty stretches of land .This common man's children would have been playing Cricket there. At least thanks to my efforts in organizing these CWG there are at least stadiums there where you can pay money for entry and sit and watch world class sports during the CWG.
For example you can watch Table Tennis matches between top female athletes like World # 1 LIU Shiwen Vs. World # 2 FENG Tianwei . I personally loooooooooove FENG Tianwei!!!! She's so hot!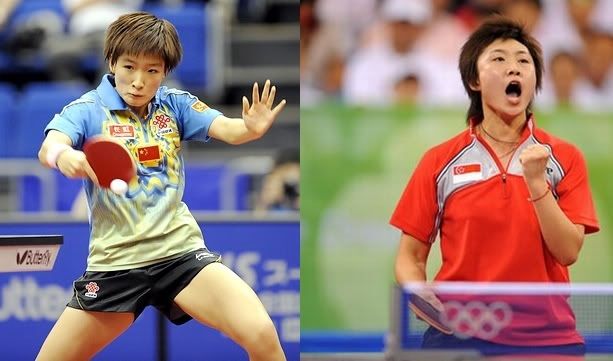 Common Man: Hey! I appreciate the sporting venues but dammit when will you finish them? They're taking forever and Delhi is in a mess.
Kalmadi: Arre Baba! Ho Jayega! We will finish the stadiums on time .The games start on October 3rd so we have till October 2nd to finish the stadiums. So why are you worried?
Common Man : See Rakesh Sir! This is why this Kalmadi bugs me. International Foreign Professional Athletes will be in the city weeks in advance to train and acclimatize to Delhi's weather. They'll want to practice at the stadiums and if the venues are not ready, forget about practice they'll only see electricians, plumbers and carpenters running around trying desperately to finish the venues!!!!
Kalmadi: Don't worry Common Man! Foreigners can be dealt with easily. They're not going to complain. We'll welcome them at the Airport itself and put them in a good mood .Put garlands on them. Take them sightseeing – show them the Taj Mahal.Let them go shopping on Chandni Chowk.
We'll feed them Tandoori Chicken,Mutton,Samosa ,Bhel Puri ,etc .In the meantime many will get sick because they can't handle Indian food so they'll be locked up in their rooms for at least 3- 4 days….
By the time they all recover it will be time for the CWG opening ceremony and they'll all start ogling at the wonderful singing and dancing at the opening ceremony where we will display Indian Culture!
Once they see Preity Zinta dance at the opening ceremony they'll be fully pumped up! The foreigners will have such a great time that they'll simply forget to complain about the venues!
Common Man: Excuse me! Preity Zinta?!!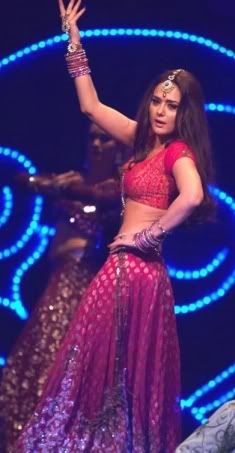 Kalmadi: Eh! If you have a problem with Preity Zinta we can get Priyanka Chopra.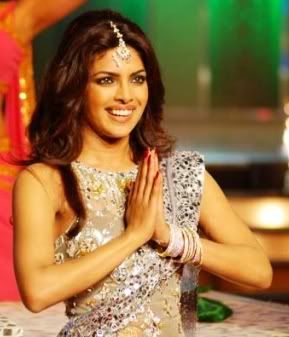 Common Man: No!
Kalmadi: Deepika Padukone?
Common Man: No!
Kalmadi: Katrina Kaif?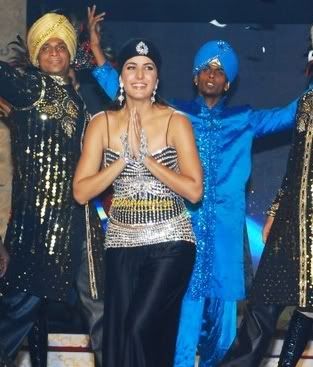 Common Man: No! No! No!
Kalmadi: Don't worry common man! We'll get an actor also to perform at the opening ceremony. I'm thinking Rahul Roy!
Common Man: WTF?!!! Rahul Roy!!!!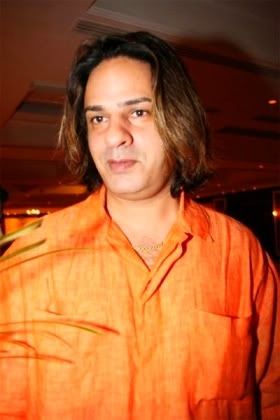 Kalmadi: We have to keep the budget in mind no? We're already paying for Katrina Kaif or Priyanka Chopra.We can't afford a Shah Rukh Khan now can we?!
But if you don't like Rahul Roy we can get Chunky Pandey.
Common Man: Fu*K You! Chunky Pandey !!!!
Kalmadi: Eh! Let me tell you right now that Chunky Pandey is a huge star OK.HUGE! He's gonna be a contestant on Bigg Boss soon!
Think of what the papers will say 'Priyanka And Chunky Set CWG Opening Ceremony On Fire!'
But….on the other hand if you think Chunky Pandey and Rahul Roy are too controversial I can manage Shahid Kapoor OK. He can even dance to that song 'Aai Pappi' from that film he did with Vidya Balan. That's the best I can do OK. The best.
Common Man: STFU you bastard! Grrrrr* this isn't about the opening ceremony or Priyanka Chopra or Katrina Kaif or Fu*Kin Rahul Roy or Chunky Pandey!!!
Its about the venues being ready in time GODDAMMIT!
Kalmadi: So I already told you no they will be ready in time! Why are you worried?
Moreover even if they are not ready we will make sure they will be ready n time!
Me: Excuse me! What do you mean exactly?
Kalmadi: It's like this Rakesh Sir! We bid for the games in 2003.So we've had 7 years to get everything ready.
Me: That's right
Me: Yes, so we started building the stadiums to:
A.) Host a World Class CWG
B.) Leave World Class Stadiums for Indian Athletes to Train In After the Games Are Over
But a few months back we realized that the stadiums were taking too long to build so we re-evaluated our plans.
That's when we realized that Option-B was unnecessary so basically all we had to do was fulfill Option A --- which is to host a world class CWG and there's no need for us to leave world class stadiums for Indian athletes to train in after the games are over
Common Man: I don't understand
Kalmadi: Seriously this country is only mad about 1 sport – Cricket. Sure, there are athletes in other sports like Saina Nehwal and Abhinav Bindra but the sports they represent are not that big a deal in India!
Earlier we were lagging behind because we were being thorough .We wanted to build a world class sporting infrastructure that would host the CWG as well as provide facilities for future athletes.Thats why constructing the stadiums took time.
We wanted to build stadiums that would last 30 years so that after the games, people could use them.
Now that we've realized that there's no need for that as people are not going to use these venues anyway; WE JUST NEED TO BUILD STADIUMS AND VENUES THAT LAST 13 DAYS NOT 30 YEARS !! i.e. for the duration of the CWG!
So we've fast tracked the building stages and we're zipping through really well! That's why the stadiums will be ready in time! No worries!!!!
It's really a beautiful concept and it happens only in India!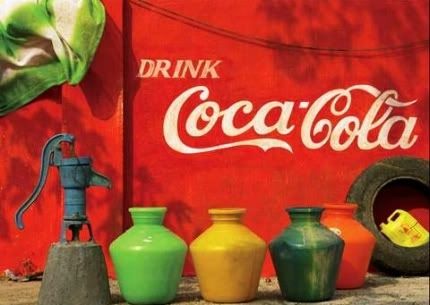 Common Man: Errr….so you spent 30,000 crores just so that you can build stadiums that will last for 13 days and after that will become redundant and useless….
Kalmadi: Exactly!
Me: But what'll you do with the stadiums, swimming pool etc after the games? Surely if you demolish them after all the inconvenience people are gonna get angry!
Kalmadi: Again don't worry Sir! We have plans for that also.
We'll use the stadiums for something else like having Music Concerts. Think about it :-
'Himesh Reshamiyya Live In Concert '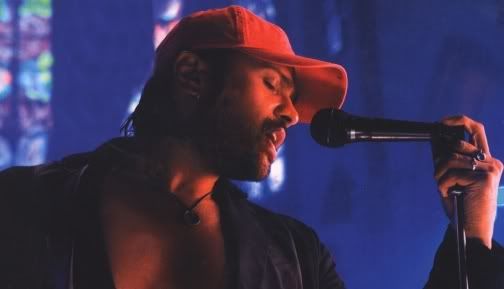 Common Man: WHAA! So the track and field venues will be turned into concert venues for Himesh Reshammiya?!! This is a giant WTF!
Kalmadi: Arre! Not just Himesh, we can have Pritam also.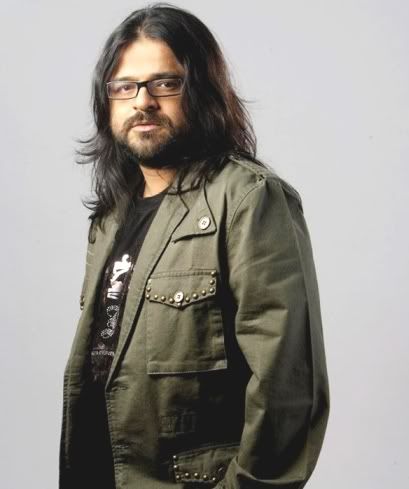 Maybe even Sonu Nigam !!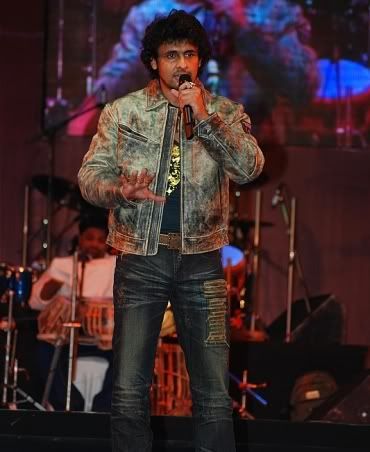 You know it just occurred to me that we can even rent out the stadiums to couples getting married! Rich families can have their weddings there! Just imagine:
'Ruchi Gupta Weds Rajesh Chauhan – your presence is appreciated at Indira Gandhi Weight Lifting Complex @ 6 pm' Etc,etc!
The perfect blend of sports and social life! Beautiful!
Common Man: And what about the other venues like the Swimming Pool and Diving Complex etc?
Kalmadi: Heh! No problem! Swimming pools have water anyway. We'll lease it out to the National Fisheries Department .They can fill up the pools with fish and then they'll do research on those fish!
This becomes a wonderful case of combining sport with science!
Me: You know common man. This guy has a point. We only need the stadiums to last long enough till the games are over .After that nobody's gonna care.
Common Man: But Sir! What about all the corruption? This fellow is paying 4000 rupees just for a box of toilet paper!
Kalmadi: First of all when it comes to corruption – It's my duty. I am the Congress MP from Pune Afterall; I have to uphold our traditions as a corrupt Indian politician.
A.Raja has made 60,000 Crores in the 2G scam and he is a cabinet minister. Why is everyone so angry? I have only scammed 30,000 Crores .
Frankly speaking this CWG is a once in a lifetime opportunity! I will not get the chance to swallow so much cash in one shot unless we bid for the Olympics but I'm still working on that.
And as for the toilet paper, it can't be helped. This is imported toilet paper because many foreign athletes can't use Indian made toilet paper.
Common Man: But does it really cost 4000 rupees dammit!!!!
Kalmadi: Actually it costs 500 rupees….. But since we are importing it we have to add many taxes you know. VAT At 800% ,Sales Tax @ 400% ,then there's Import Duty, Customs Duty, Transportation Charges , Packing Charges, Repackaging Charges ,Delivery Fees, And Special Tax on imported paper which is applicable even if its toilet paper.
So totally it comes to 3999/- per roll .We just rounded it off to 4000 that's all. If you want we can refund the 1 rupee. You can buy Chlormint with that and the next time you get any doubts about the toilet paper pricing you can remember this and eat that Chlormint – Toilet Paper Ke Bare Mein Dobara Mat Poochna.
Common Man: I…….I……I …..I Think I'm Going to faint…….I can't believe this…..!!!
Kalmadi: You know common man – instead of picking on faltoo issues like CWG corruption and underprepared venues you should protest against the real issues plaguing this country.
Common Man: Oh Yeah! Like what?
Kalmadi: For starters you can protest against the injustices in the Fashion Industry.
When hardworking models who starve ,fast ,exercise and puke all in an effort to look thin and sexy walk the ramp to earn their livelihood ,evil women like Twinkle Khanna wave their Micromax Mobiles at them and make them fall and trip over causing them to lose their jobs!
63 years after independence our hard working models still have to struggle every single day because women distract them with their mobile phones. What sort of a society doesn't allow even sexy models to do their job by walking the ramp in peace?!!!!!
Its shameful!!

Why don't you protest against Twinkle Khanna instead of interfering with someone like me who's working hard for the sake of India? Huh!!!
Me: Kalmadi you're right. The common man sucks. Get out of my house Common Man and leave Kalmadi alone. Let the poor man do his job.
Kalmadi: Thank you Sir!
Common Man: Sir! You are right. I will now go and stand on the road outside your house to give both you and Kalmadi an Outstanding Ovation.
After I get hit by a bus, if I'm feeling well I'll go and protest against that evil Twinkle Khanna! Bye Sir, you too Mr.Kalmadi. I'm gone now!
Kalmadi : That's the spirit! Go lay the Smackdown on that evil bitch Twinkle Khanna!
And Rakesh Sir, you don't worry! India will absolutely host an excellent Commonwealth games!!!
Jai Hind!

Suresh Kalmadi :

The Situation Is Under Control