I bought something today. I shall have it DIPPED IN DIAMONDS. Soldered with Gold and encased in Platinum.
It's the
WORLD'S LARGEST TRUMPET BABY!!!
I am the

bandmaster leading HARISH BAND which plays 'EMOSIONAL ATYACHAR' from DEV D

for the SOLE REASON OF BLOWING MY OWN HORN!!!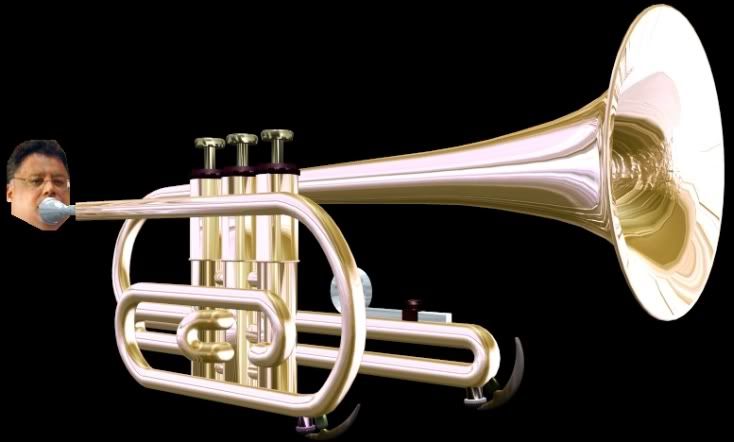 But why?
But there's a slight difference.
I Am No Longer The World's 1062nd Richest Man
That's Because I'm Now The World's 937th Richest Man !

That's right!! Do not even by mistake refer to me henceforth as the World's 1062nd Richest Man, I don't know who that guy is, screw him! Because I certainly am NOT the World's 1062nd Richest Man. I have never even heard of the World's 1062nd Richest Man!!!
I shall gracefully accept your Congratulations, good wishes and take a bow.
Tonight there shall be an epic celebration in the Jhunjhunwala household .I'm taking Rekha, Nishtha and The J Twins out for dinner and by that I mean I'm buying another restaurant.
This Is Rakesh Jhunjhunwala
The World's 1062nd 937th Richest Man.