Dear Vivek Oberoi,
Life is all about making choices.
Take this letter for instance. I made a conscious choice to write it. The last time I wrote a letter was when Himesh Reshammiya had to be enlightened about his desperate lack of acting talent.
Now why would I want to take the trouble of writing something to you?
The reason is your latest film 'PRINCE' .To be technically correct 'PRINCE – ITS SHOWTIME'.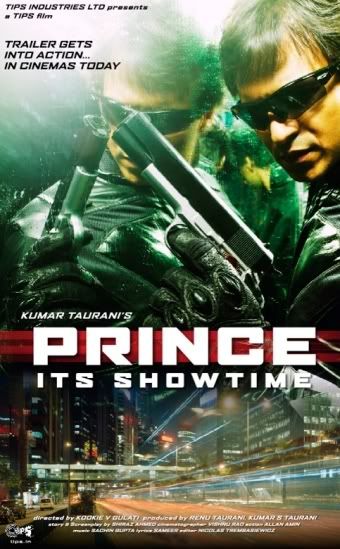 First of all let me congratulate your producer on having the intellectual capacity to not add a kooky subtitle in an attempt to make it 'hip' and 'happening'. Something like 'Prince – The Yuvraaj' or 'Prince – The Raja' or 'Prince – Ek Chota Rajputra Ki Badi Kahani'.
You know that Provogue, which is a company I hold a huge stake in, is the 'Fashion Partner' for this film. The term 'Fashion Partner' does not indicate that the good people at Provogue designed your wardrobe for this film. It merely means that the science of marketing allows famous brands like Provogue to associate with movies like Prince.
Moreover I told Provogue to associate with Prince so that the clothes or the lack of clothes would be on display on the 3 hot babes who act with you in this film. You merely tagged along for the ride, in consumer business terminology Provogue marketing itself with Prince is a case of 'Buy 3, Get 1 Free'.
Now, because of my stake holding in Provogue and its subsequent 'fashion partnership' with 'Prince – Its Showtime' I received like I usually do complimentary passes for the screening of Prince (Its Showtime).
So I saw your film Prince and let me say that I shall forever remember it as the most disturbing incident of my life. In fact I was so irritated after watching your film that I sold my entire stake in Mid Day Multimedia just to vent my frustrations.
Marwaris like me don't like it when anything is wasted including their time. You owe me the three hours of my life that I spent watching your movie you little PIPSQUEAK JABRONI REDNECKED TWAT.
First of all who the hell names a movie 'Prince'… huh?
IF YOU HAVEN'T HEARD PRINCE IS A DOG'S NAME. That's right, dogs are called Prince. This is a photo of my Watchman's dog Prince: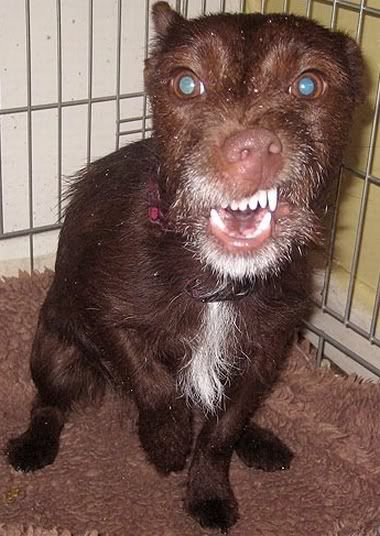 As of right now, poor Prince (My Watchman's Dog) is lying in the Intensive Care Unit of a Veterinary Hospital after he sustained serious injuries which he received after trying to commit suicide upon watching the first 30 minutes of your film.
And to top this, the director of your film is named 'KOOKIE'. That's right.
Wait for it…..
Wait for it…..
KOOKIE.
I'll say it again – KOOKIE.
Kookie sounds like Cookie, The biscuit.
So we've got a dog name inspired film called PRINCE, directed by a biscuit name inspired KOOKIE.
Why don't you and KOOKIE just get a loan and start a factory to manufacture Dog Biscuits?
INSTEAD OF SPENDING 50 CRORES TO MAKE A LAME AS HELL BORE FEST OF A DENGUE PLAGUE RIDDEN EXERCISE IN FILM MAKING WHICH HAS RESULTED IN A NOMINEE WINNER FOR THE 'SHIT FILM OF THE DECADE' AWARD.
Let me put this in perspective for you which brings us back to the importance of choice.
Half hacks with crap talent make damned films like Prince .Guys like you make poor choices by jumping upon the very first offer that comes your way be it Prince or Princess.
You spend a shitload of money and charge up to 200 rupees for a ticket that is supposed to be a gateway for recreation but becomes a VAT and Entertainment Tax Ridden Liability.
And when your ticket makes you witness an epic suckfest like Prince…..people get pissed off.
And with YOU it seems to have become a recurring epidemic of poor choices. You remember KISNA don't you which was yet another Diarrhea Ridden Nauseating Piece Of Garbage that vaulted from the mind of Subhash Ghai?
Or more recently, Kurbaan .Another film in which Vivek Oberoi drove people's spirits out of their bodies so much that watching a nonstop 72,000 hour marathon telecast of Balika Vadhu and Godh Bharai would have provided more pleasure to someone who had the misfortune of seeing KURBAAN.
AND NOW WITH PRINCE, YOU HAVE REACHED A WHOLE NEW UNSEEN LEVEL OF SUCKING. I MUST CONGRATULATE YOU AND KOOKIE AND BEING THE PIONEERS IN ACHIEVING A THRESHOLD OF SUCKING PEOPLE NEVER EVEN KNEW EXISTED.
Your director thinks that everyone on this planet is just as uber retarded as he is . Apparently any film in this country can be built on the lead character having a memory problem and any woman who acts in a film has the sole purpose of displaying a massive amount of cleavage.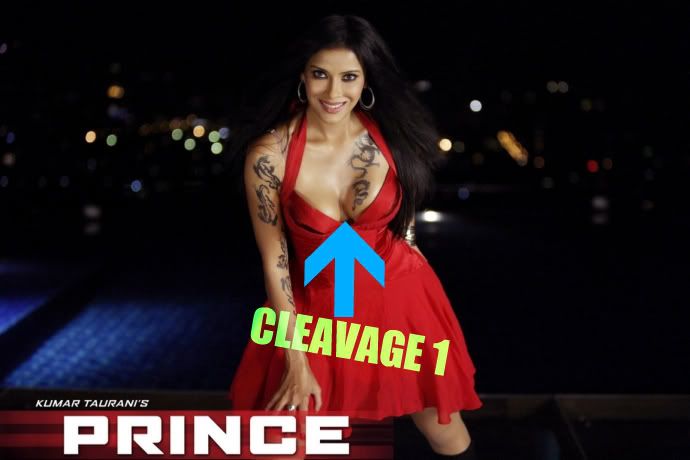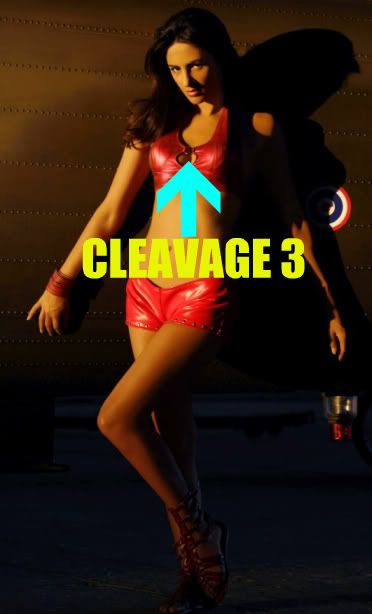 Jiggly Boobs + 2 Piece Bikinis + Smooching + Memory Loss + Jumping Off Buildings = Prince.
And WHAT THE FU*K is up with you wearing so much leather in Prince, huh?
Its time you were told that leather looks good on girls not on guys. Shiny body hugging leather was created so that guys would be able to appreciate the gorgeous curves on a babe.
If You Put The Same Body Hugging Leather On A Dude then that Dude Looks Gay. Gay, Gay, Gay and more Gay.
Were You Trying To Make An Action Film Or A Homo Erotic S&M Gay Porn Orgy?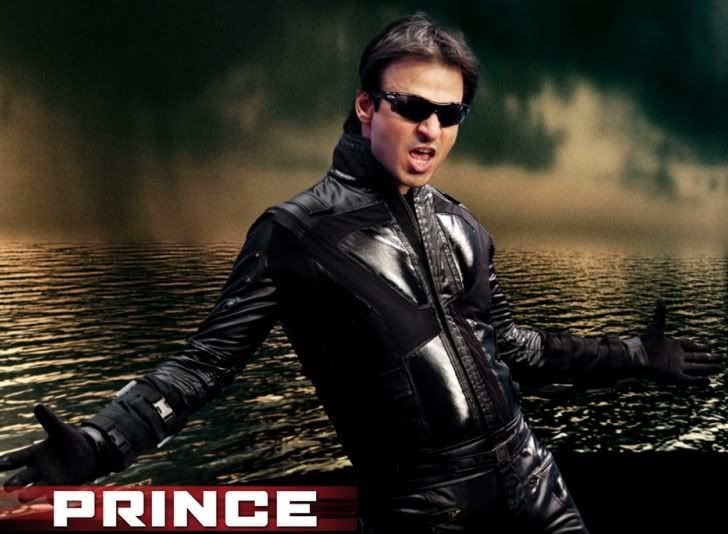 There was a time when this country made the greatest films on the planet. People like Gurudutt, Hrishikesh Mukherjee, Bimal Roy, Satyajit Ray, even Yash Chopra and many many more Kicked Ass every Friday on the Box Office.
But your friend KOOKIE is more interested in making you look COOL.
COOL is something Vivek Oberoi cannot do. It would be easier to make India's Labor Minister Mallikarjun Kharge look cool,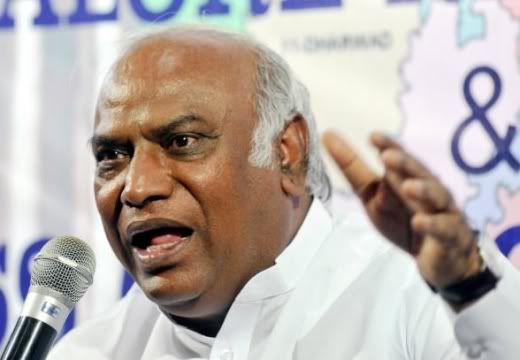 or even Vikram Chandra from NDTV look cool ,

BUT making you look cool is an impossible task.
So please, stop trying to be cool and just focus on acting, GOD DAMN IT.
YOU ARE COOLNESS IMPAIRED. On the odd occasion even someone deficient in the 'COOL' department like Sunil Shetty can be made to look massively cool like in the smash hit coolness personified song 'SHEHER KI LADKI' from the film 'RAKSHAK'. Now this is COOL.


Just to repeat- you are not COOL and dressing up in leather, acting in films named after dogs, directed by biscuits make you a FOOL .
NOT COOL . FOOL .
Moreover you thought that wearing a metal bracket on your arm would make you a super cool thief then once again you are wrong because you don't look cool.
You look like a DIMWIT CONDENSED VERSION OF THE POWER RANGERS as if a sudden Income Tax RAID scared the bajeezus out of your sleep and jumping out of bed all you could take was the arm guard which looks like a SAWED OFF METALPIPE SUPERGLUED TO YOUR ARM.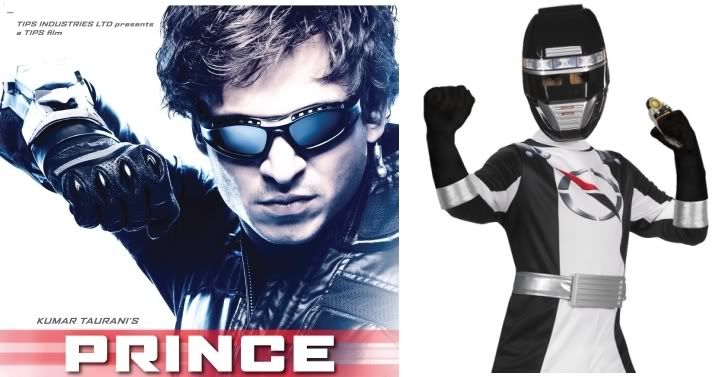 IN FACT THE ENTIRE STAR CAST OF PRINCE WOULD GET THEIR ASSES WHIPPED BY THE KINDERGARTEN POWER RANGERS.THAT'S HOW ULTRA LAME AND MORONIC YOU AND THE OTHER TOTS IN THIS CLUSTERFU*K OF A FILM ACTUALLY ARE.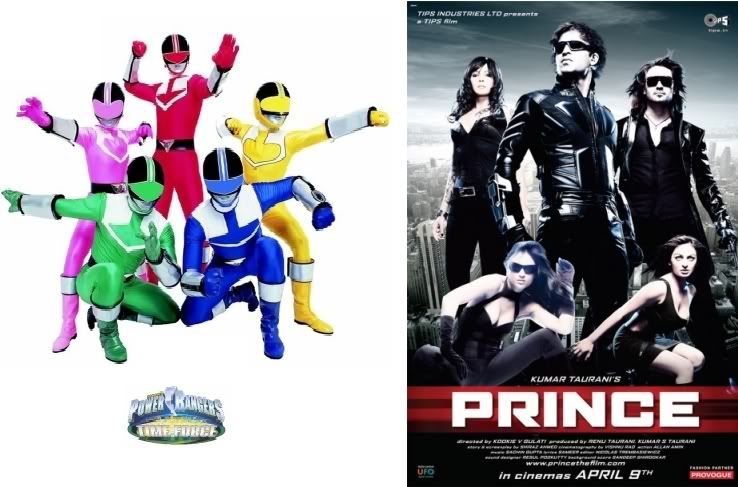 In fact when it comes to being entertaining I remember the fantastic entertainment you provided in years past especially the time when you called a press conference to tell the whole world that Salman Khan was a Rank One Asshole.
That was easily your greatest work as an actor, unintentional as it may be. We should ask your producer to release those collected mental escapades of your feud with Salman Khan AND at least have that press conference Immortalized on DVD, IN BLU RAY and HIGH DEF.


I mean I will always remember you as the guy who attracted the attention of one Aishwarya Rai and drove her to the height of outstanding boredom with your 'COOL' charms.
You just made it so damn easy for Abhishek Bachchan!! I know Abhishek's a good guy but at least you should have presented him a challenge to obtain Aishwarya.
We are talking about Aishwarya Rai,the second most beautiful woman on the planet (the most beautiful woman being my wife).Instead, you just bored the hell out of her, drove her to the point of redundant lunacy and just dropped her into the waiting arms of Abhishek Bachchan.
Now Abhishek is saving all the trees of the world with his IDEA mobile ad campaign and you're here doing films like Prince.
Choices.
What's up with doing wheelies man? I know that smooching a hot chick is fun but there is a time and place for everything. If you're busy sucking her lips while doing a wheelie on your bike then who's going to keep their eyes on the road?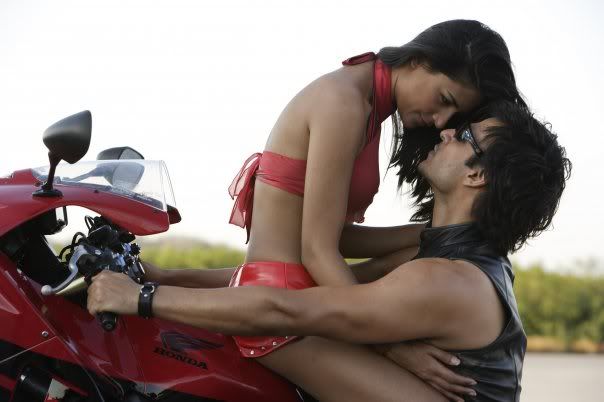 It is because of guys like you that the youth of India try impish stunts on their bikes without helmets as you demonstrate in Prince leading to road injuries and a life of wheel chair confinement.
Choices My Friend, Choices.
IF YOU CONTINUE TO APPLY YOUR ACTING SKILLS NO MATTER HOW LIMITED THEY ARE IN THE FIRST PLACE IN LETHARGIC OVERRATED NONSENSE INFESTED PARASITIC MEGA ESSAYS OF STUPIDITY AND PSEUDO COOLNESS WITH LOTS OF LEATHER LIKE PRINCE THEN YOUR CAREER IN A FEW YEARS IS GOING TO BE REDUCED TO SPOTS ON REALITY SHOWS LIKE BIGG BOSS.
Think about it. Make the right choice in films because if you don't get your head out of your ASS immediately then pretty soon you'll be wearing your intestines as skull caps and face masks.
If you do want to look cool then the coolest individual you can look up to is none other than ME.
Take a look at this video from CNBC's Wealth Creators Show. Now I'm Cool. Leave Princes aside. This is how The Emperor Rolls. Surrounded by babes like Mitali Mukherjee promoting my massive intelligence and of course my God given SEXY figure.
Just take a look at the video dude and you will learn what COOL actually looks like.
Rakesh Jhunjhunwala
Born Cool, Gets Cooler Everyday And Makes Great Choices Picking Stocks.