Having said it before, I shall say it again: I'm Not Sexist. I'm Just Sexy.

That said there comes a time in every man's life when there are certain things he must do and I mean DO ,Not as a Husband, Not as a Father, Not even as a Son but solely as a Man…
Once in 4 years an event comes which matters more to an Indian man than life itself.
Hours from now in a bustling Bangladeshi city called Mirpur, a campaign to capture a prize that has eluded this Great Country for The Past 28 Long Years Begins…..
THE CRICKET WORLD CUP
This is it. The EPOCH is upon us.
It is at this time that I must enforce the VIEWING PROTOCOL for the Cricket World Cup to My Darling Wife Rekha and as a representative of all men due to my staggeringly brilliant genius awesome + humble reputation that causes the very fabric of the space-time continuum to warp paying elegant tributes to the glory that I behold and radiate.
Therefore here is the Instruction Manual, Television Usage Policy and Directives to be followed by all Women for the next 6 weeks:
1.) The Remote Is Mine And Mine Alone: Under no circumstance are you allowed to even lay a single finger on it.
2.) The TV is also mine and I will watch ONLY CRICKET,
Yes, ONLY Cricket
Only Cricket .
CRICKET, CRICKET, CRICKET and NOTHING else
Þ
I Will Watch The Matches Live
Þ
If The Match Is Not Live Then I Will Watch The Highlights Of The Previous Match
.
3.) I Will Not 'Co-Operate', 'Adjust', 'Be Considerate',' Try To Understand', 'Make Note Of', 'Grow Up', 'Be Mature About This', etc,etc when it comes to the remote and the TV. Both these are under my control. If you interfere in my viewing of the World Cup by attempting to usurp their control then you may consider this relationship terminated and await Divorce Proceedings.
4.) If you even attempt to test me by insisting you have to watch 'Koffee with Karan' or some related soul-sucking anti Cricket crapfest while the match is on then the resultant reaction from my end will lead to a catastrophe bigger than the combined nuclear force of the Hiroshima and Nagasaki atomic bombs.
5.) My line of sight shall at all times remain uninterrupted. Any obstructions in the space between the TV and my eyes such as Funny Dancing Dolls, Potted Plants, Antique Statues, Any Type of Handicraft or Even Dancing Baby Chimpanzees placed by you will be mercilessly thrown out of the house.
6.) I am not responsible for the well being of my Mother -in-Law should anything happen as a result of direct action against constant irritation while the match is on.
7.) NO – I will not get up and open the door if the door bell rings while the match is on
8.) NO – I will not pick up phone calls during the match
9.) My LA-Z-BOY Recliner is not just a 'CHAIR'. Along with the couch it is to be treated as proper scientific equipment to watch Cricket.
10.)
NO
–
You cannot sit on my LA-Z-BOY
.
It is a holy place because that is where my Ass will be parked along with a 'DO NOT DISTURB' Sign around my neck while I meditate on the Cricket Action. You may observe from afar and maintain the sacrosanctity of the environment.
11.) Any negative comment relating to absolutely anything even most minute about GOD aka Sachin Tendulkar will result in immediate cancellation of Our Relationship.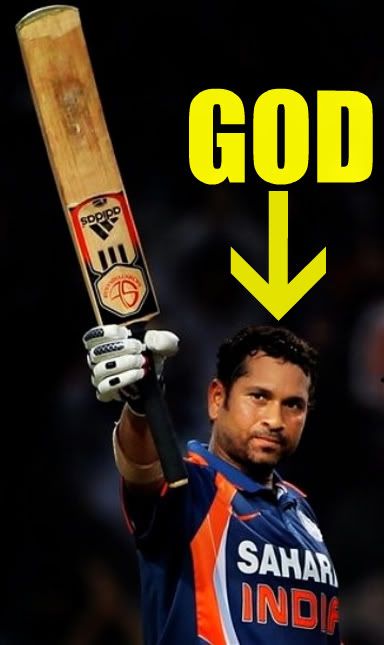 12.) You are likely to hear a lot of cuss words and Maa-Behen Ki Gali against some people like Dale Steyn, Ricky Ponting, Chris Gayle, Lasith Malinga, Brett Lee, Stuart Broad, Shahid Afridi, Billy Bowden, AB De Villiers and many many more.
I have no time to explain who these people are so please visit Cricinfo if you want to know who I am abusing at a particular point in time.
13.) You are allowed to view the match with me but too much chatter will lead you to be ejected from the viewing area.
14.) YES - My Friends will be coming over every single day and I will also be going to their houses to watch the World Cup
15.) If you want to watch the matches with me then especially note that only strict Cricket talk will be allowed.
I don't want to hear statements like:
Þ
"I must buy Surf excel Powder today"
Þ
"Virat Kohli looks like my friend's Son"
Þ
"Dhoni must shave more often"
Þ
"The color of that Team's Uniform matches the color of the curtains in My Sister's bedroom"
Þ
"Simon Taufel is so cute"
Þ
"Why is Dravid Not playing?"
Þ
"His haircut is so nice"
Etc, etc
Statements like these will lead to severe consequences and repercussions
16.) NO - I will not limit my Beer drinking.
I will drink like crazy when India wins. In the unfortunate case that India loses a match I will drown myself in even more BEER much worse than even Devdas is capable of to alleviate my sadness.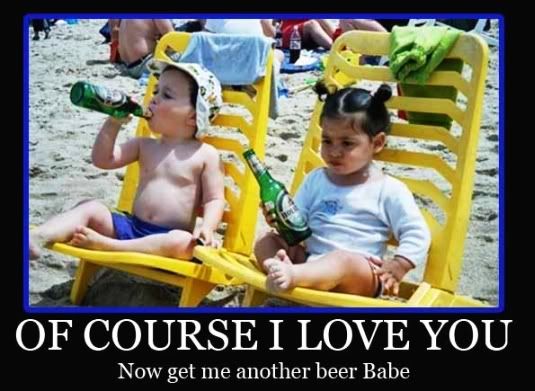 17.) NO – I will not watch what I eat. I will munch on more Chips, Samosas and high cholesterol fried food items during this World Cup than I have ever done before. In case I collapse due to high sugar levels, then be ready to tell me India's score the moment I wake up in the hospital.
18.) NO – I will not attend any Birthday Parties, Naming Ceremonies, Fundraiser Programs, US Returned NRI Cousin Sister's Nephew's Wedding, Petrol Pump Inauguration, Wedding Anniversaries, Sari Exhibition, Shoe Sale, Udit Narayan Music Concert, Art Extravaganza and wagera wagera .You are more than welcome to attend these on your own and remember to take the key because when you come back I will not get up from the couch to open the door for you as I will be too busy watching the match.
19.) During this time I will be more religious and spiritual than I have ever been my whole life. If you see me on my knees, eyes closed, palms folded and mouthing words then remember not to disturb my penance as I will be directly praying to Ganesha for the victory of the team.
Failure to comply with the above mentioned directives will lead to negative results. You have been forewarned.
On Behalf Of All Men,
Yours Faithfully,
Param Pujya Shri Shri Awesome Humble Sexy Rakesh Jhunjhunwala
IT'S TIME